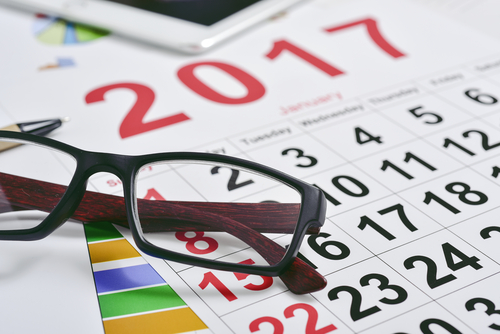 April 2017 is almost upon us, and for most of our clients this marks the beginning of a new financial year.
Annual Questionnaires
In the next couple of weeks, we will be sending out our annual questionnaire emails. These provide a link for you to log in and fill out our online annual questionnaire.  We know this can seem daunting, but it really does help us.  Often it is what we don't know that we should know. Please don't hesitate to call us if you have any queries or need any help.
Things you need to do at year end
Write off any bad debts  If you have anybody who owes you money that you won't be able to collect (because they've gone out of business, or disappeared or you've chased and chased them, and just given up) you need to actually write these out of your accounts receivable records on or before 31st March so you don't end up paying tax on income you will never receive.
Count your stock  If your business has inventory, you need to do a stock take on 31st March (or as close as is practical). When we do your accounts, we will need to know how much stock you had and what it cost you.
Employee bonuses
If you plan to pay your employees an end of year bonus, you need to pay this out within 63 days of balance date.
Anything urgent?
If you need your end of year accounts urgently for any reason, please let us know. We will always try to accommodate our clients.
We're looking forward to catching up with you soon.
Hounsell Accounting Ltd
Disclaimer:
The material on this website is for the benefit and information of clients. The items are in the nature of general comments only, and are not to be used, relied or acted upon without seeking further professional advice. Hounsell Accounting Limited accepts no liability for any errors or omissions, or for any loss or damage suffered as a result of any person acting without.