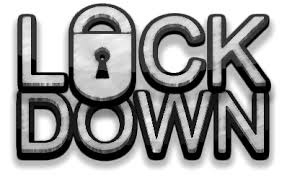 We do hope you and your families are keeping well during this lockdown. The following is an update on the government support available due to the extension of the lockdown
Wage support subsidy (WSS)
Due to the extension of the level 4 lockdown for Auckland a second round of the wage subsidy will become available. This will cover the two week period 1st to the 14th of September. Applications will open this Friday the 3rd of September. We understand the criteria and application process will be the same as the first round.
For those who have not applied for the first round of subsidies for the period 18th to 31st of August. The applications for this round close at 11:59pm on Thursday the 2nd of September. Please make sure you apply before this time (and do let us know if you need help doing so).
The link to apply for the WSS subsidy is here https://www.workandincome.govt.nz/covid-19/wage-subsidy/index.html
Resurgence Support Payment (RSP)
For those who have not applied for the RSP the link to do so is here https://www.ird.govt.nz/covid-19/business-and-organisations/resurgence-support-payment/apply . The RSP can be used for other business costs in addition to wages – so things link rent, bills etc. Remember you can apply for both the RSP and WSS. At this stage you can only apply for the RSP once – we will let you know if they open up a second round of payments if the lockdown continues.
Late tax payments
There is provision for remission of penalties and interest for those who are unable to make their tax payments on time due to the COVID lockdown. So do let us know if you are struggling to make your tax payments and we can advise the best course of action for your individual circumstance.
We are here to help
We have spent a lot of time over the last weeks helping clients calculate and apply for the wage subsidies so do let us know if
You need help documenting your income drop to qualify for the support.
Unsure of your responsibilities or eligibility in taking the subsidies.
Need help with filing in the application.
Have applied but not yet received the subsidy.
Need help with any other matter – even if not COVID related.
Take care
The team at Hounsell Accounting
Disclaimer
The material on this website is for the benefit and information of clients. The items are in the nature of general comments only, and are not to be used, relied or acted upon without seeking further professional advice. Hounsell Accounting Limited accepts no liability for any errors or omissions, or for any loss or damage suffered as a result of any person acting without such advice